Office of Civic Innovation
Branding / Applications
I was a lead designer to develop an identity system for San Francisco's Office of Civic Innovation to help with their visibility and further their mission. Office of Civic Innovation at TBD*.
The Office of Civic Innovation (OCI) logo is focused on telling the story of who OCI is: an engine of creativity to make San Francisco a better city.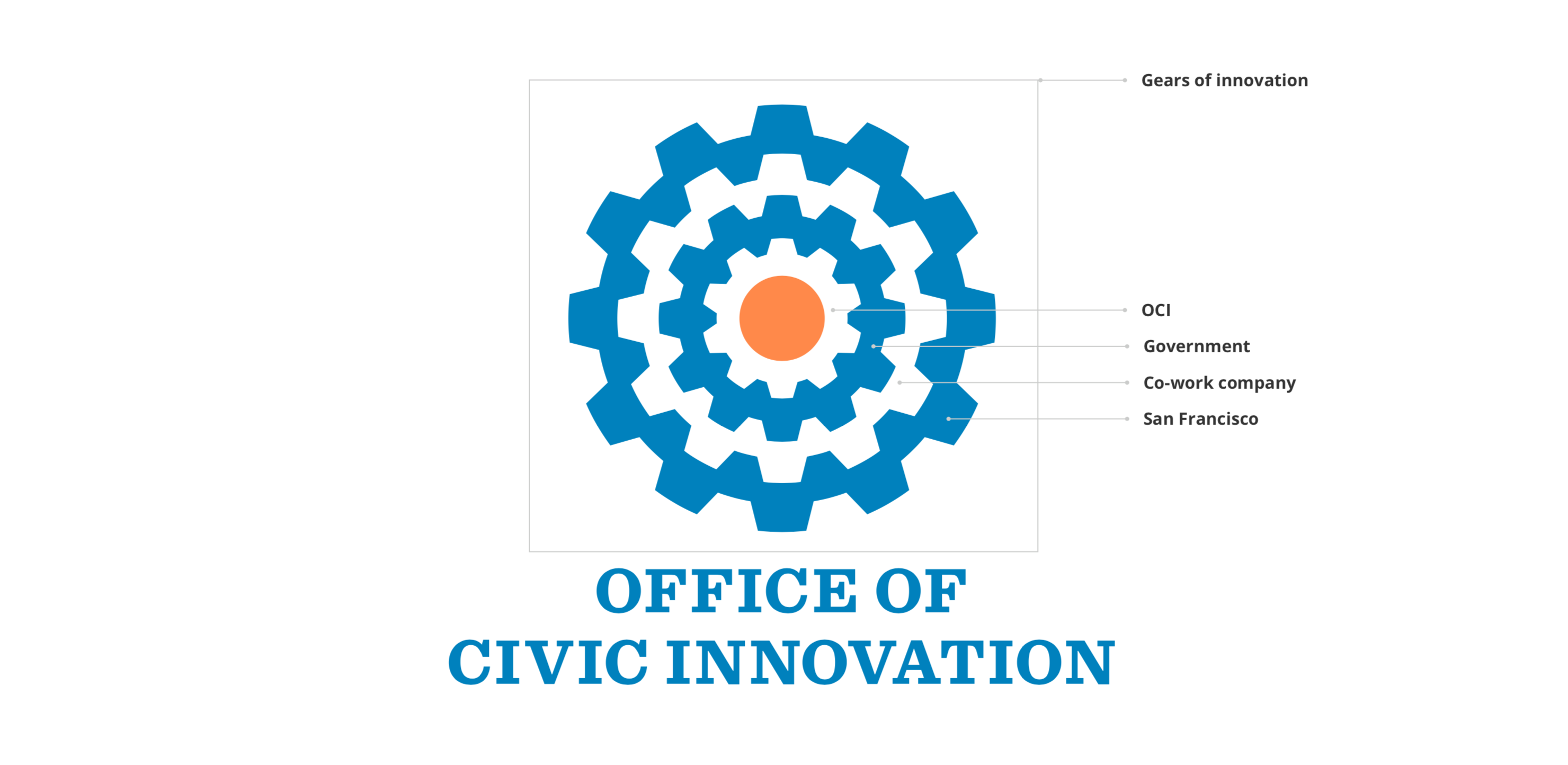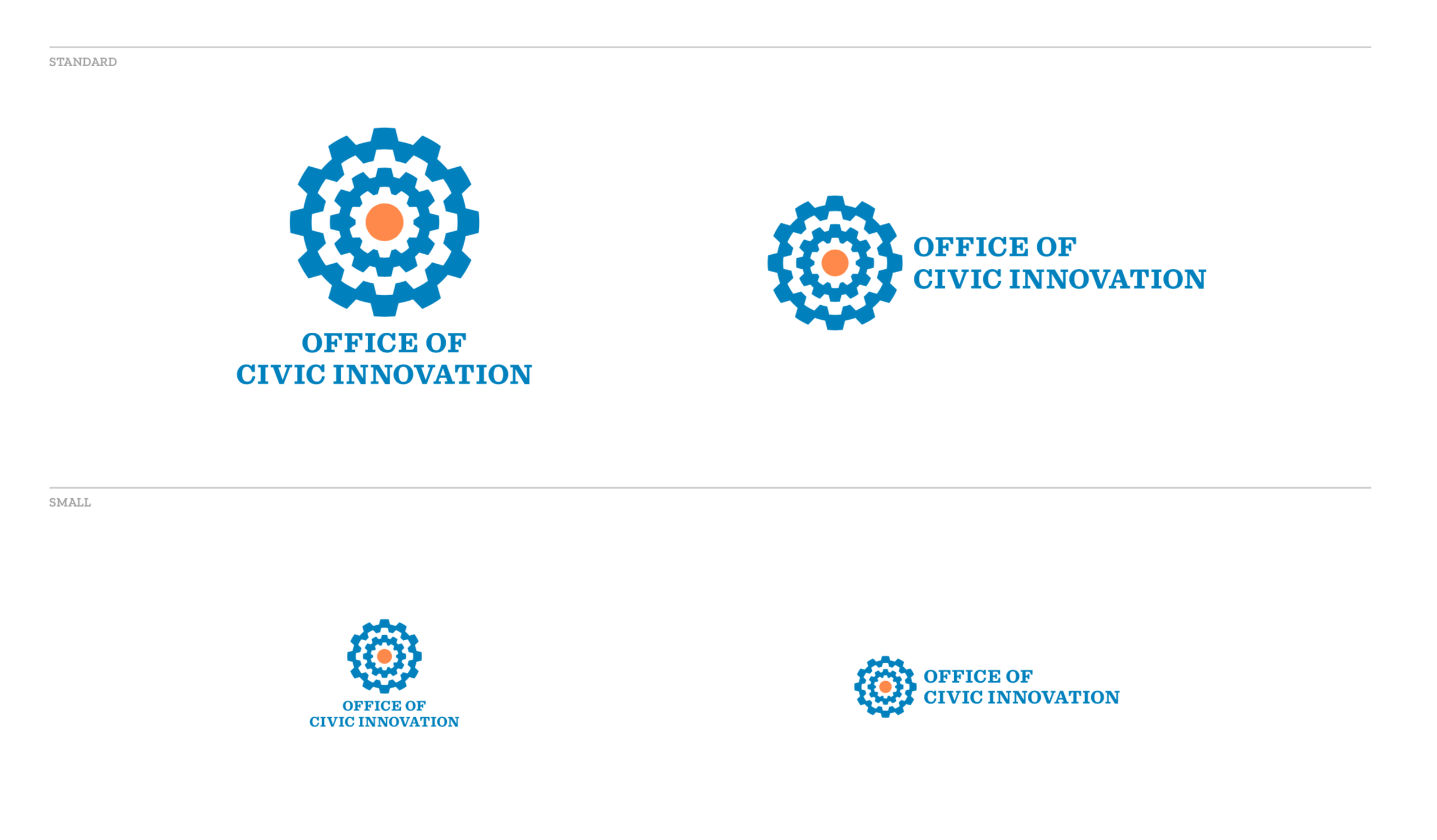 The OCI identity uses two primary colors, Blue and Orange, to express an energetic and dynamic character. Blue is the main color, emphasizing trust, depth, and expertise. Orange is an accent color, utilized to demonstrate creativity and friendliness.